The City of Anacortes is greener and cleaner. Their Police Department has been running their Chevy Tahoe patrol vehicles on a bi-fuel system (both gasoline and propane) for three years. They began their propane conversions in 2016 with five vehicles and added five more in 2017.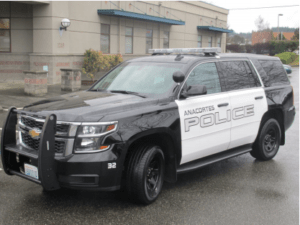 Propane fuel has a lower cost per gallon and costs less to maintain the engine, increasing the longevity of the vehicle.
During the time of the conversion, the average propane cost was $0.71 per gallon while regular gasoline was $2.30 per gallon. The propane conversion has nearly paid for itself (within 3.8 years). Most patrol vehicles have an engine life of 10 years, leaving the city with 6.2 years of savings. Not to mention, it's great for the environment as there are nearly zero carbon emissions.
You, too can save on fuel and emissions with the $1,500 rebate available from the Pacific Propane Gas Association. Go to PacificAutoGas.com to learn more.